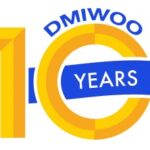 Divine Mercy International Widows & Orphans Organization is a nonprofit organization of children of God who, through advocacy and fundraising, bring relief, education and self-sufficiency to the poor and oppressed widows and orphans of Obike, Nigeria.
It started with an Act of Kindness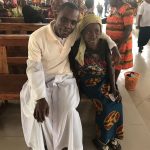 A Brief History:  Divine Mercy started out as one man's passion to do something for the poorest of the poor in his village.  When Father Kingsley was young he would go to school in Obike, Nigeria and see how the widows and orphans were the outcasts of the community and no one was helping them.  This weighed heavily on his heart and mind.  Years later when Father became an ordained priest he was assigned to a parish near where he grew up.  He was given housing, clothes, food, transportation and a $150 monthly stipend for his expenses.  Now Father had money of his own.  He decided if God was going to provide for his basic needs he could finally help at least some of those widows and orphans in his community.  So, he started donating his $150 stipend and Divine Mercy was born.
There have been a lot of challenges for Father, like when he was chosen out of 265 priests to study at the Vatican.  An honor to say the least, but it would mean the loss of his $150 monthly stipend.  Father went to study at the Vatican for eight years.  While he was there Father had an opportunity for two brief meetings with Pope Benedict and in part of the conversation he asked the Pope how he could help the widows and orphans in his community.  The Pope blessed him and asked Father to have faith.
Later Father was assigned to Saint Helen's Parish in Westfield, NJ.  The people there felt Father Kingsley's compassion and passion for his concern for people in his village.  The people in New Jersey stepped up.  They created a non-profit foundation and started raising money.  Divine Mercy has gone on to raise ten's of thousands of dollars and has helped hundreds of widows and orphans.
Saving Lives by bringing medical care.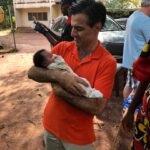 The only available option for 95% of the people in Obike, a population of over twenty thousand inhabitants, each time they get sick is to go to a nearby forest in search of leaves and herbs for purposes of self-medication. This often leads to disastrous consequences and, most of the time, kills them. We are talking about a community where the average life expectancy according to data available from the World Health Organization is in the low forties. This is a community where 1 in 5 children never reach the age of 5 and where there is a 1 in 13 chance that a woman will die in pregnancy or in childbirth.
In Nigeria, two-thirds of the births still occur in private homes, leading to many complications that often end in death. Only six in ten women receive prenatal care. Just fifty eight percent of pregnant women receive iron supplements while only thirty nine percent receive treatment for malaria, which is one of the chief causes of infant and maternal mortality.  It may interest you to know that Obike women and children, including the DMIWOO widows and orphans, are not included in these already abysmally low numbers that receive care because they are among those farthest removed from government attention and interest.
Father has organized several field medical clinics over the past years.  These field clinics have brought doctors to people who have never seen one.  But people don't get sick or pregnant once a year.  This is why DMIWOO has moved forward with the construction of the Divine Mercy Medical Clinic building.  This will allow doctors and other medical personnel to visit every week. 
Giving Hope and Restoring Dignity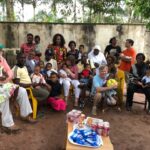 Divine Mercy is much more than food, clothing and medicine, it is about changing lives.  It is difficult for people who are hungry and barely clothed to even think about the future, let alone dream about it.  Before you can change someone's life you first need to help them get through the day.  The first goal of Divine Mercy is to provide food, clothing and some medicine to widows and orphans.
Breaking the cycle of poverty
Giving a person a fish, helps them get through the day, however, teaching a person to fish will break the cycle of poverty and change a life.  To break the cycle, you need to empower the people. You need to give them faith and hope and dignity. Divine Mercy has started several programs to do just that. We provide grants for education (no public schools in rural areas) enabling 74 orphans to go to school.  Skills training has been provided where 60 of the younger widows are trained in various marketable skills such as soap making, sowing, poultry farming, so they can be self-sufficient and productive members of society.   Divine Mercy also encourages entrepreneurship through micro-loans and grants. There are very few things more empowering for people than working for themselves.  Owning your own business elevates your status in the community, helps build the local economy and creates jobs for others.
The People we have Helped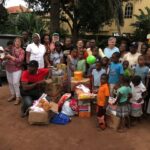 Today Divine Mercy is helping 85 sick and elderly widows with food, clothing and medicine along with 60 young widows who have been trained and helped to start small scale businesses. Divine Mercy was able to get 74 orphans off the streets and into an orphanage, where they can get food, clothing and a roof over their heads. Divine Mercy has certainly helped hundreds of people, but there is much more to do and more lives to touch.
Some of Our Accomplishments
2011 – 501c3 Status attained, Widows sustenance grants begin, Ophan educational scholarships begin
2012 – 1st Widows occupational training
2013 – Fresh Water Project
2016 – 1st Annual International Medical Mission
2017 – Clinic Project launched
2020 – School Project launched
Join us and sow seeds that will remain forever in the heart of history and in the hearts of mankind.