DMIWOO is 100% volunteer run. Our Leadership Team is inspired by our founder and leader, Father Kingsley Ihejirika.  Father Kingsley has dedicated his life to serving God and God's children.  The team includes:
A Board of Directors with a diversified skill-set to provide leadership and planning.  

A local Governing Committee in Obike to manage the distribution of care to the widows and orphans.  
A team of dedicated medical volunteers to run our medical missions.  
Fundraising Committees. 
Fundraising is the lifeblood of our work.  Without donors there is no DMIWOO.  If you have been blessed in your life and would like to give back to others, come join us and be inspired!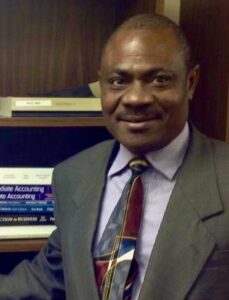 Finance Committee Co-Chair | Technology Committee Co-Chair
Father Kingsley Ihejirika, Founder, Executive Director and Board Chair
Father Kingsley was born to Sylvanus and Geraldine Ihejirika (nee Opara) in Obike Ngor Okpala, Imo State, Nigeria. Father was ordained a priest of the Archdiocese of Owerri Nigeria on December 20, 2003. He holds three bachelor degrees in Philosophy, Theology and Religious Education from the Seat Of Wisdom Major Seminary, an affiliate of the Pontifical Urban University in Rome and the Imo State University respectively. He also holds a Masters Degree in Bioethics, a Licentiate Degree in Philosophy and a Ph.D in Philosophy from the Pontifical Regina Apostolorum University and the Urban University respectively, both in Rome, Italy.
Father started this ministry soon after his priestly ordination. As a student he had seen these widows living in abject poverty and suffering from all kinds of abuses both physical and emotional. In a culture that is predominantly patriarchal, the loss of their husbands signaled, unfortunately, the loss of every human dignity. Watching them suffer and die in these odious conditions reminded him of his own mother who died when he was only 13 months old.
It all began with Father using his monthly salary of $150 to purchase food and clothing for them or simply distributing it to them to use as they deemed fit. He was also able to provide for the orphans who were littered all over the village with the help of some friends from his parish. Many innocent little children roamed the streets; hungry naked and abused.  Father knew that, although what he gave to them materially speaking was small, the hope it provided to them was HUGE. By the time he went for his graduate studies in Rome, there were about 43 widows and 32 orphans who were cared for through this ministry.   
Father Kingsley's time as a student was very difficult because of the frequent news from Nigeria reporting the endless woes and untimely deaths of these widows and orphans. While in Rome, during one of his encounters with the Pope, he was able to share with him his heartbreak arising from the unnecessary suffering endured by these children of God. Father requested and received the Pope's blessings that God may provide for these suffering sons and daughters of His. One year later, on a summer priestly assignment at Saint Helen's Parish in Westfield New Jersey, Father encountered an amazing couple (now very dear friends), Paula and Clem Ehoff.  After hearing of the harrowing experiences of these poor folks, they joined together with Father Kingsley and were able to formally register this ministry in the United States as a 501c3 Non Profit organization under the name: Divine Mercy International Widows & Orphans Organization or "DMIWOO".
Father Kingsley currently serves as Pastor at Saint Elizabeth Ann Seton Parish in Northampton, Massachusetts. 
Father is a dual-citizen of both Nigeria and the United States.
As to his DMIWOO charity, Father states: "The unbelievable difference that we have made in this [Obike] community has continued to reinforce my cardinal philosophy of life that: Unless you live for something you die for nothing!"
Paula Tamburello Ehoff, M. Ed. - Founder, Vice Chair, Admin Committee Co-Chair
Owner/Principal, Cascade View Consulting, LLC
Paula Ehoff is currently the owner/principal of Cascade View Consulting, LLC a Washington based consultancy company that provides consulting services to nonprofit organizations.
From 2005-2015, Paula served as Chief Operating Officer for the Westfield Area Y in Central New Jersey. Prior to that, she served as Managing Director for Education and Training for Kintera, Inc., a software-as-a-service provider of knowledge interaction technology to nonprofit organizations. Before joining Kintera, Paula served for 13 years with the YMCA as a Branch Executive Director in Central MD and then as a consultant/analyst for the Y Metro Software Product with YMCA of the USA. In addition to her Y experience, Paula served as the Recreation Supervisor for the City of Benicia, CA; successfully established and operated PC Ehoff, a computer consulting and education service; and was Executive Director of the Benicia Education Fund.
Paula holds a master's degree in Education from Towson University. She has taught education and leadership classes at the University level and has served on the boards of several community service organizations.
She and her husband Clem currently reside in Ellensburg Washington home of Central Washington University where Clem is a professor of accounting. Paula and Clem have two grown children, Erik and Katti, and three very spoiled dogs.
Dr. Clemense Ehoff Jr., CPA - Treasurer, Finance Committee Co-Chair
Dr. Clemense Ehoff Jr., CPA is an associate Professor of accounting at Central Washington University in Ellensburg, Washington. He holds a PhD in Business Administration from San Francisco's Golden Gate University, and an MBA from Regis University, Denver, Colorado. Clem earned his BS degree from Loyola University in Baltimore Maryland. Clem has 30+ years of professional business
experience in the areas of financial administration and has held full-time faculty and adjunct faculty positions at universities in MD, RI, NJ and WA. 
In addition, Clem operates a CPA consulting and tax practice. Clem has authored several professional articles in Elevator World as well as other academic business journals. 
Dr. Ehoff is also a professional jazz pianist and longtime nonprofit volunteer– serving the YMCA in both MD & NJ and currently as the board
treasurer for both DMIWOO and the The John Ford Clymer Museum of Art. Clem and his wife Paula have two incredibly artistic/talented adult children and three
well spoiled pups.
Dr. Chieke E. Ihejirika - Nigerian Ambassador, Program Committee Co-Chair
Dr. Chieke E. Ihejirika is an Professor of Political Science and currenly the Chair of the Departments of History, Political Science, Philosophy, Religion and Pan Africana Studies at Lincoln University Pennsylvania. 
He obtained his B. Ed. in English Teacher Education from Alvan Ikoku Federal College of Education Owerri, Nigeria; B.A. Philosophy and M.A. in American Studies from the Katholieke Universiteit Leuven, Belgium, M.A. Political Science from the University of Waterloo, Ontario, Canada; and a Ph. D from Temple University Philadelphia Pennsylvania. 
He is the Prelaw Advisor at Lincoln University, Editor of the Bulletin of the History and Political Science Department. He is the columnist in FunTimes Magazine. His research is on comparative democratization in Africa. His most recent publication in books is titled: Political Theory: A Global Approach. South Carolina: Booksurge, 2009; Political Theory Made Simple, The Pantheon of Philosophers (2011). His latest is Capitalism and prosperity in the 21st Century. He is the second Igbo man teaching Political Science at Lincoln, the first was Dr. Hon. Nnamdi Azikiwe, President of Nigeria, and father of Nigerian Nationalism. 
In the tradition set by Dr. Hon. Nnamdi Azikiwe, Dr Chieke Ihejirika has continued to keep the development of his native community on the front burner. 
He states: "My passion is that: I must make positive change in the lives of people around me with my talents and treasure because I believe that one has not truly lived until the one has made life better for others."
Dr. Emmanuel A. Ihejirika - Financial Secretary, Technology Committee Co-Chair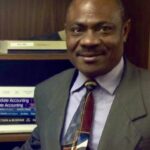 My name is Dr. Emmanuel Asoluka Ihejirika or (Prof. Manny) as my students will call me. Bonafide of Nigeria, 3rd of Ihejirika clan, resident in the United States, and a citizen of U.S. living in Philadelphia Pennsylvania since 1990. 
I'm married with five wonderful children. I am a holder of a Doctorate degree in Business Administration with accounting concentration from Argosy University, MBA DeSales University, and Bachelor of Science degree from Drexel University. I currently teach the following courses between five United States institutions of higher learning. (Strayer University, American InterContinental University, Rasmussen College, Delaware County Community College and Pennsylvania Institute of Technology)
I have over 9 years of practical work experience working for Davita Inc., in healthcare as an Audit and Compliance Coordinator. I was also employed by PNC Bank as a Senior Investment Accountant for 4 years overseeing the daily portfolio management, fund share subscription and redemption, fund expenses and dividend pay- out and later I was promoted to Trade Advisory Specialist, overseeing global Securities trading and settlement as well as foreign exchanges transactions. I am the current president of Owerri Obinwanne Association, a non-profit organization in the Delaware Valley Pennsylvania, director of Finance Iwene Tansi Chaplaincy at St. Cyprian Catholic Church, Philadelphia and co-director of the Divine Mercy International Widows and Orphans Organization.
Father Kingsley's story is a very true presentation of his sacrificial commitment to the welfare of these widows and orphans who cry to heaven every day for help. I do believe that your involvement in this project is prayer answered. Keep in mind as someone says that we make a living by what we get and we make a life by what we give.
Annette Reyman - Secretary, Technology Committee Chair
Annette Reyman is a professional organizer and productivity specialist.  Annette affirms that 'organization' has been the key for meeting her goals and enjoys helping others set up their own systems for success. This vision in mind, Annette launched All Right Organizing LLC in 2008,  providing personal guidance and organizing assistance to clients throughout Greater Philadelphia. She is a seven term Board member of *NAPO's Greater Philadelphia Chapter. In 2013, Annette added relocation services to her business with the launch of All Right Moves™. Offering teams of organizing professionals in states across the U. S., All Right Moves™ gets homes "set up" (unpacked and organized) as soon as the boxes are delivered. They get folks Moved In so they can Move On…with Life!
Annette is a Villanova University graduate.  She has presented to colleges, hospitals, home shows, libraries and businesses around the Philadelphia area and has been featured in publications such as the Huffington Post and the Pottery Barn Blog.
Annette has been married for over 30 years and has 3 children. She met Father Kingsley in 2004 and endorses his efforts to show compassion and provide support to the poor and unfortunate of Obike, Nigeria. 
*NAPO: National Association of Productivity and Organizing Professionals
Kathy Dawson, Administration Committee Chair
Kathy joined the Westfield Area Y in 1994 and is currently the Director of Administration.
Prior to joining the Y, she held positions in Human Resource Management, Management Information Systems and Corporate Administration in the for-profit sector.  Kathy attended Kean University studying Business Administration.
Kathy is an active volunteer in the community and proudly serves on the Board of The Two Hundred Club of Union Country and Divine Mercy International, Widows and Orphans Organization.  In addition to enjoying spending time with family and lifelong friends, she enjoys cooking, astronomy, music, movies from the Golden Age of Hollywood and relaxing with a good book.   She resides in Westfield.
Mary Hughes - Program Committee Chair
Mary grew up in Pawtucket, Rhode Island and lived there for 25 years before relocating to Connecticut in 1987.
She graduated from Rhode Island College with a BS degree in Health Education. After graduation, Mary attended the University of Toledo and received her Masters of Science and Education in Public Health. For the next 10 years, she taught Heath Education in a public school system (grades 6-8).
Mary met her wonderful husband Bob while teaching. They were married the following April and were lucky enough to have two sons, Thomas (now 25) and William (now 22). Mary was able to stay at home with the boys when they were younger. During that time, she began working at the Wallingford Public Library part time and, from there, went to the Cushing/Whitney Medical Library at Yale University.
Mary is currently a Library Service Assistant and has been at the Yale Medical Library for almost 14 years; typically working at the information desk and assisting patrons with any questions they have regarding the library and the services offered at the library. She helps orientate new patrons to the library and gives small tours.
In addition to her work with DMIWOO, Mary likes to travel with her family and play with her dog Pretzel. She also enjoys going to the gym after work to get some exercise.
Robert Hughes - Finance Committee Co-Chair
Robert Hughes has been employed at Yale University for 13 years. Bob is the Operations Manager at the Cushing Whitney Medical Library, where his main areas of responsibility are finances, facilities and security. Prior to Yale, Bob worked at Aetna for 19 years, mostly in the Underwriting department. Bob holds a B.S from Canisius College and an MBA from the University of New Haven. 
In addition to his work with DMIWOO, Bob is on the board of directors for In Memoriam Cemetery in Wallingford, CT – serving as treasurer. He has served as a Eucharistic Minister at Holy Trinity and Church of the Resurrection parishes for 13 years.
Happily married to his wife and best friend Mary for over 30 years, they have been blessed with two wonderful sons! Bob was born in Buffalo, NY. Even though he has lived in CT for over 30 years he remains an avid Buffalo Bills and Sabres fan.
Marcia Meehan - Development Committee Co-Chair (Fundraising Capacity)
Marcia Meehan is currently a Campaign Director for JK Klote and Associates, providing full-time capital campaign fundraising consulting services to churches throughout the nation. 
Growing up in the YMCA, she served as a YMCA camp counselor after her freshman year at Penn State University and went on to work with the Y in 5 different states throughout her 28 year career. She has also served as the President of the Byrnes Health Education Center in York, Pa. and the Executive Director of Boys Hope Girls Hope in Baltimore, MD, where she had the opportunity to work with ABC's Extreme Makeover Program to build a new girls' home and double the organization's outreach. 
Marcia is happy to be expanding her charitable work internationally by joining the DMIWOO board.
Katti Ehoff Fields - Development Committee Co-Chair (Marketing Capacity)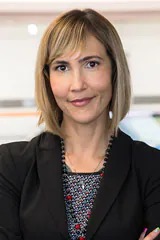 Katti Ehoff Fields is vice president of dealer operations where she is responsible for overseeing the onboarding, implementation, and overall success of Edmunds' growing customer base of thousands of dealers. She also oversees the company's Customer Care function, which provides responsive support to the Edmunds consumer audience at every step throughout their car shopping journey. Katti's customer centered approach and strong emphasis on analytics and storytelling helps guide the Edmunds operations team in delivering best-in-class service and products in an efficient and scalable way.
Katti joined Edmunds in January of 2001 as the web production manager and throughout her tenure at the company has led project management, strategic planning, product and sales operations functions. Before joining Edmunds, she worked for Science Applications International Corporation as a scientist developing websites and systems for government clients including the U.S. Department of Defense and the U.S. Department of Health and Human Services.
Katti holds an MBA and an M.S. in Technology Management from University of Maryland, and a bachelor's degree in Biochemistry from Hood College. She currently serves on the faculty and leadership board for the Customer Experience Certificate Program at Rutgers. 
Chisom Ihejirika, Esq - Legal Advisor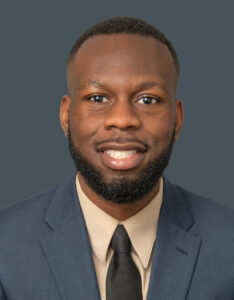 Chisom Ihejirika, Esq. is a graduate of Lincoln University (PA) with dual degrees in Political Science and Accounting. He went on to attain his law degree from Penn State Law in University park in 2020.
He is currently an active attorney who is highly motivated to provide aid to DMIWOO in any capacity in which he is able.
Born in Philadelphia, PA as a first generation Nigerian American, Chisom has a personal connection to the Organization's vision and goals.